Again i dreamt of her last night.. at my dream she cried and i couldn't stop thinking what could have made her cried.. haiz, wish i could wash away her tears and bring back smile to her face.
Eniwei, yesterday i went to Mangdu Square and guess what, i bought two, yes TWO, SD Gundam model kit.. one is Freedom and the other one is Force Impulse.. and today i finished Freedom and Force's head.. and for some teaser, here it is..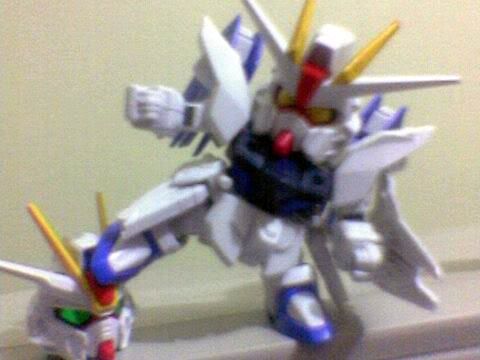 I call it Freedom humiliating Force Impulse.. can't wait what cin will say when he saw this mwahahahaha.. well, of course it's not painted yet, coz i haven't buy the paint yet..
That's for today.. hope i'll see her again in my dream.. missing her already..